Programs
During the COVID-19 lockdown, we are offering these programs online! Click here for more details about our online classes.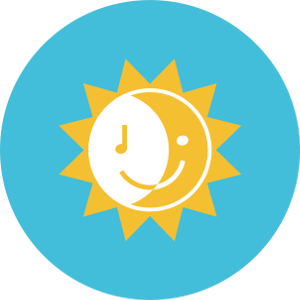 MYC Pre-Keyboard Classes (Age 2–4)
The Sunrise program is an exciting and innovative pre-school music and movement program. Classes include singing, listening, movement, and rhythm instruments. Children learn about patterns, high and low, and loud and soft. We work on left-to-right reading as well as other skills that will prepare them, not just for playing the piano, but also for reading and school.
Classes are once a week for 30–45 minutes. The program runs in 10-week blocks and may begin at any time, although October, January, and March are popular times. With each 10-week block, each child receives a workbook, CD, finger puppet, and rhythm instrument, and (with the first block only) a backpack to carry supplies.
One of the highlights of the program is parent participation: a parent or caregiver attends class with each child (one parent may bring siblings).
Students who complete the Sunrise program are very well prepared to begin learning to play the piano in keyboard classes the following year.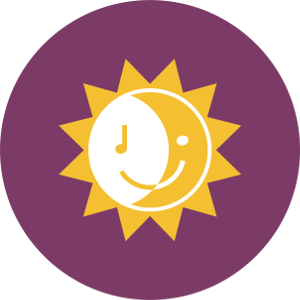 MYC Keyboard Classes (Age 3–12)
Music for Young Children is a fun and focused way for children to learn the basics of music, including how to play the piano. The classes include keyboard, singing, rhythm instruments, listening, games, and movement. The program takes children from the beginning stages through to the Grade 1 conservatory piano level. Sight reading, ear training, composing, and music theory are covered in a fun and exciting way, helping children to develop into well-rounded and happy musicians. Students who complete the highest levels of MYC are very well prepared for intermediate level private piano lessons or for the study of another instrument.
MYC is taught in a small group setting of 4–6 children per class. Classes are one hour long, once a week. Typically classes begin in the fall or in January, and continue through to May/June. Classes are age appropriate, with beginner levels available for ages 3–4, 5–7, 7–9, and 10–12.
One of the highlights of the program is parent participation. A parent or other caregiver attends class with their child. You do not need a music background, because you will be learning alongside your child! Parents must be prepared to sit with their child to help them practice 5 days per week, at least during the beginning stages. Only a short time is needed each day, but regular practice is important to keep children motivated and ready for the new concepts that are presented at every class.
MYC is the only music learning system to integrate early childhood learning principles with instruction in playing the piano.
Private Piano Lessons (Age 8–Adult)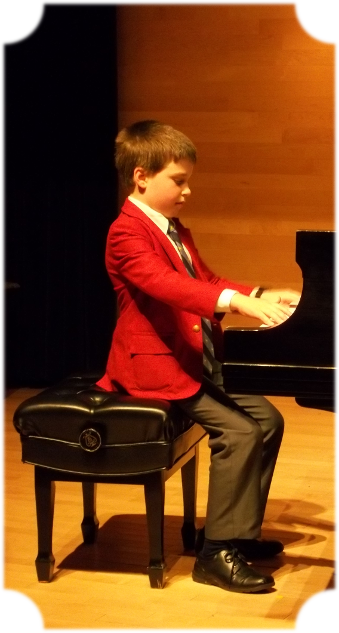 Private piano lessons are available for teens and adults, and for children who are beyond the beginning stages. Lessons are tailored to the needs of individuals; my goal is to keep every student at a point where he is challenged but not overwhelmed. Students may simply take lessons for pleasure, or they may opt to participate in recitals, competitions, and piano exams. Students may choose to play classical music, popular music, or both, but I feel it is important for all students to develop a solid foundation of musical skills, including theory, technique, sight reading, ear training (or playing by ear), and harmonization.
Students must have a keyboard or piano at home, and be prepared to practice at home on a regular basis (5 days a week most weeks).
(Please note that while I love teaching adults, at this time I only offer lessons to adult women. I will be happy to refer men looking for piano lessons to another qualified teacher.)